The first couple of months with Beckett have been the most wonderful and yet the hardest thing I've ever done… all at the same time. This is just a tiny little snapshot into our lives with our newborn son. I whole-heartedly look forward to watching him grow and become an amazing person - all the while capturing great moments along the way.
Filling out Beckett's birth certificate.
Father & Son. Taken from my hospital bed, it's by far one of my favorites.
Beckett's official hospital photo. I opted out of the ones the hospital takes.
He slept so peacefully those first nights in the hospital.
We camped out in our bedroom for days.
It's true when they say don't blink because they grow so fast. Here he looks teeny weeny.
I think Mathew's hair here says it all… up with a newborn all night. It's a perfect representation of those days.
Mathew took this one of us. I wore my glasses for a good month before putting my contacts back in.
Here he is hanging out in his nursery. You can see nursery pictures on our family blog.
I ended up using this one on his birth announcement (below). This one was taken on his changing table with a shaggy mat and a blanket I found on Etsy.
His birth announcement. I had too much fun designing this.
On this day he turned 1 month old. How funny, he was mid yawn.
He's always loved having his hands around his face… even in the womb, which is why we never got a good 3D ultrasound picture.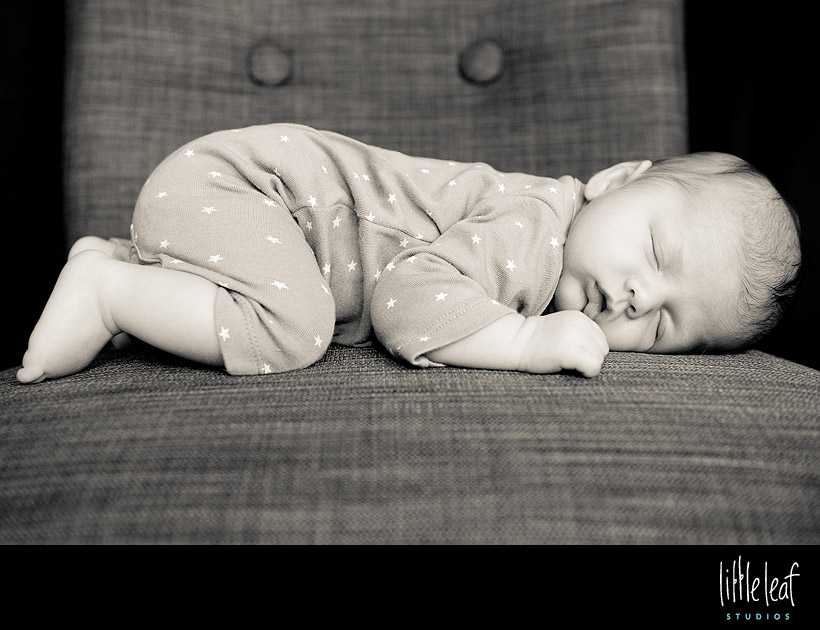 He was having an exceptionally good day here so I was able to take some sleeping photos. 5 weeks old.
He fit on the seat cushion of this chair.
9 weeks old & wearing his half pint shirt his daddy bought him before he was born.
10 weeks old & sitting with his Ugly doll from Joe & Neian.
He'll be dragging this around this house before we know it.