Today is Super Bowl Sunday and it's snowing outside which makes it a perfect time to catch up on some posts.
This session was from my last little adventure in Atlanta last September. The only time we could shoot was the afternoon/evening before I was scheduled to leave town and to say we had some weather to deal with is an understatement. Remember the monsoon rains & floods in GA around the middle of the month? Yeah, we were in it.
Between clouds & downpours we managed to get some fun stuff…
Of course we had an umbrella on hand and of course we used it!
We started shooting over at Mike's office at The Lumberyard and used this covered parking area for shelter.
I met Mike almost seven years ago at a little company in the King Plow Arts Center and I'm so happy he met Erica there too.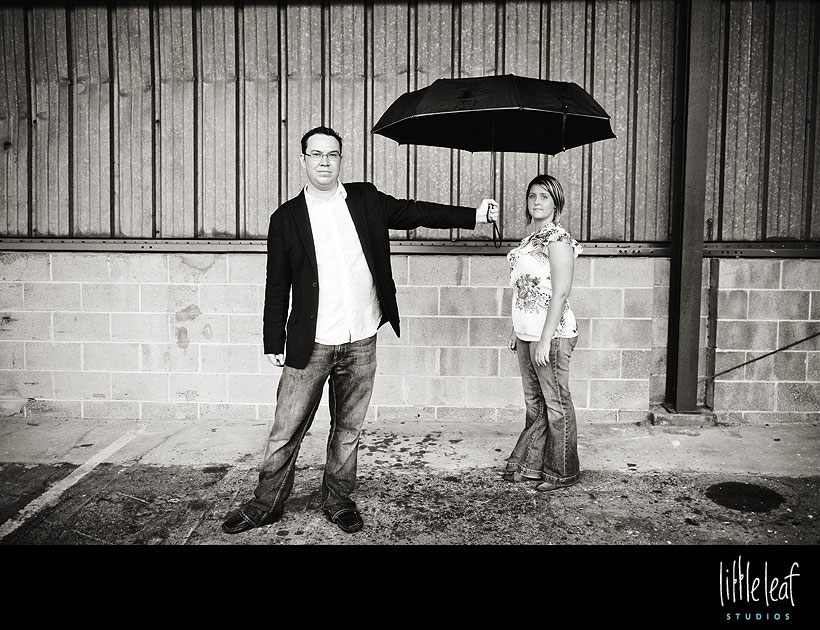 When the weather cleared off enough we hurried over to King Plow where Mike & Erica met.
This is one of my favorites because it was so random. Here we are en route to the roof of KP.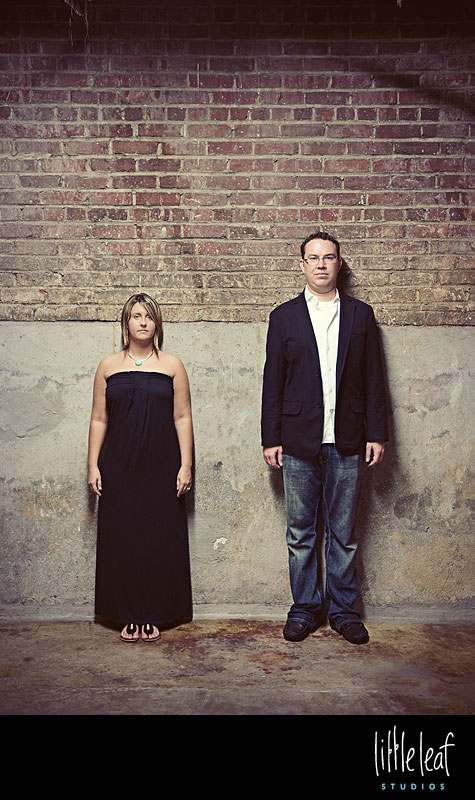 He started tickling her chin which set off a round of the giggles.
We snuck inside the building and had a little fun.
A big thanks to Mike & Erica for a fun afternoon and especially for the tacos we had afterwards!!